Eric Church is living up to his Entertainer Of The Year title, and making sure that the show will go this weekend on The Gather Again tour.
Eric posted a message to fans letting them know they'll be seeing unique shows at the Pittsburgh & Philadelphia stops on this 2021 tour. Due to COVID complications Eric will be taking the stage solo, which will guarantee truly special performances.
This is the message Eric shared on social media.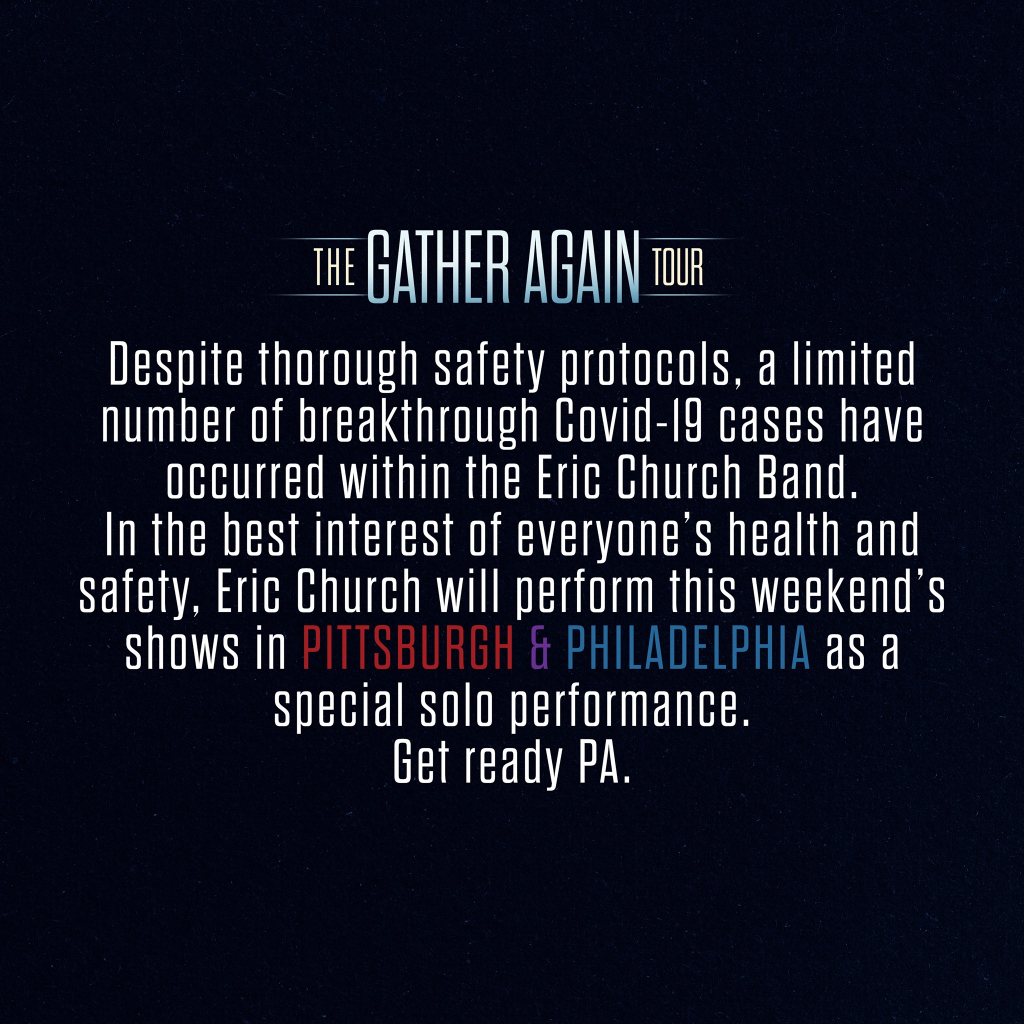 One of the songs that fans in PA will be getting a new twist on during the shows this weekend is "Heart On Fire" – the latest single at country radio from Eric Church's triple album project Heart & Soul.
Photo Credit: Anthony D'Angio