Win $1K Christmas Cash + Season Pass Secret Contest with New Country 101.5 in Atlanta, GA!
Are you ready to win the best Christmas Gift? Hey, It's Kincaid & Dallas and we have a new SECRET contest that you won't want to miss called Christmas Cash + Season Pass!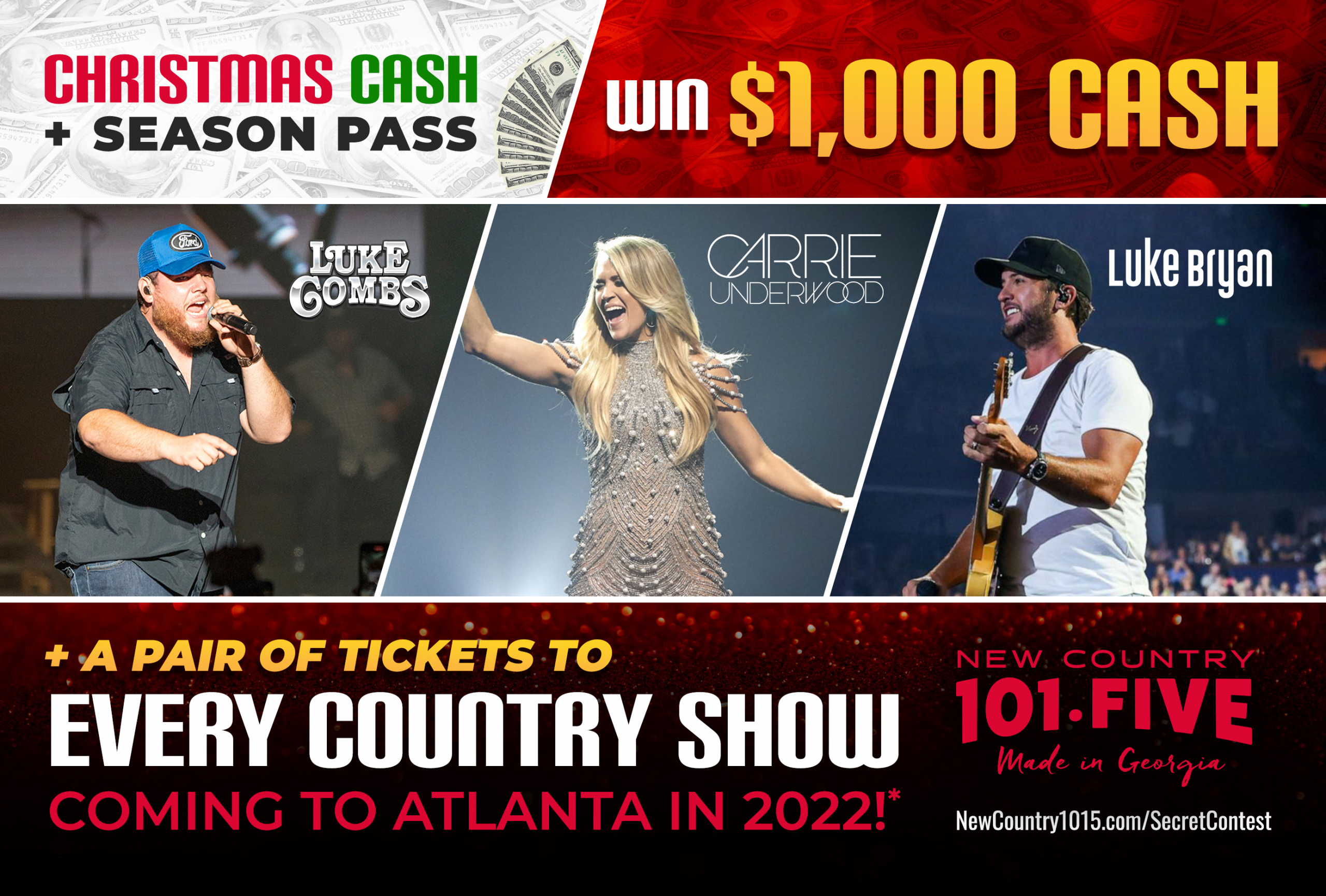 So What's In It For You?
We are giving you a chance to win $1,000 Christmas Cash + a pair of tickets to EVERY country concert coming to Atlanta in 2022*. Our goal is simple, to get you to listen (or listen more) to New Country 101.5. You'll have a chance to qualify every hour, Monday – Friday through December 17, 2021.
Here's How to Play!
Listen
Tune into New Country 101-FIVE (that's 101.5 FM) Monday through Friday at :05 minutes after the hour from 7:05 AM-6:05 PM through December 17, 2021.
Play
Listen for us to shout out and salute [a town near you]. Text the town name to 68255 every hour for a chance to win. Example: We love our listeners in [Marietta]! Thanks for listening to New Country 101-FIVE today in [Marietta]!
Win
One (1) Grand Prize winner will be announced on December 20, 2021, and that WINNER COULD BE YOU!
Alternative Way To Enter
Can't text us to play? That's ok! Fill out the form below and match up the "city salute" with the time of day that it was announced for your chance to win!
Contest Rules
No purchase is necessary to enter or to win. A purchase will not increase your chance of winning. Void where prohibited. All federal, state and local regulations apply. Specific artist shows are subject to change and availability. Images are for illustration purposes only. For a complete set of contest rules, visit newcountry1015.com/secretcontestrules