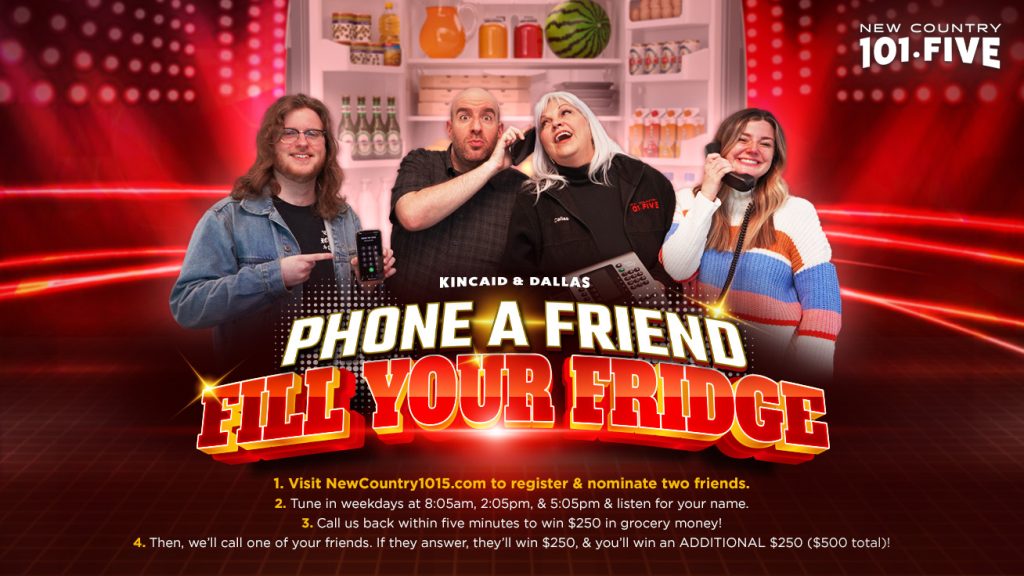 Register yourself & nominate two friends in the form below!
Tune in to New Country 101-FIVE weekdays at 8:05am, 2:05pm, & 5:05pm & listen for your name.
Call us back at 404-741-1015 within five minutes to win $250 grocery money!
Then, we'll call one of your two friends. If they answer, they'll win $250 & you'll winan additional $250 ($500 total)!
Good luck from Kincaid & Dallas and New Country 101-FIVE.
For complete rules, visit www.newcountry1015.com/local-contest-rules/.