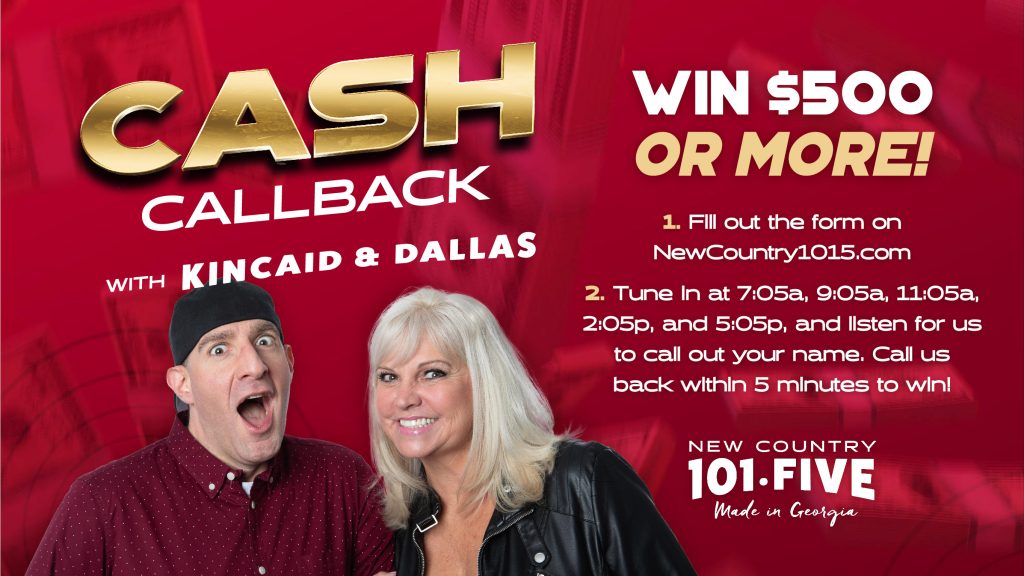 You could win $500 or more!
Fill out the form below, up to once per day.
Tune in weekdays starting September 6th at 7:05a, 9:05a, 11:05a, 2:05p, and 5:05p, and listen for us to call out your name. Call us back within 5 minutes to win the cash prize!
Each time we don't receive a call back from the winner, $100 is added to the jackpot!
For complete rules, visit www.newcountry1015.com/local-contest-rules/.